What's in a name? A lot, actually!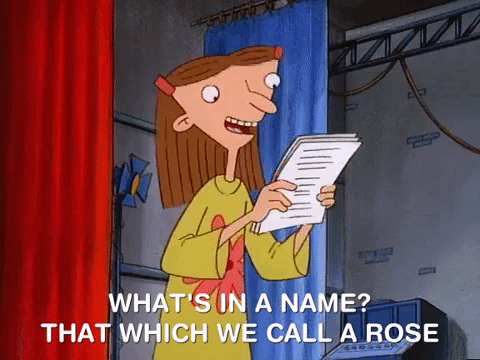 GIPHY
As a Client Success Manager, I liaise between our clients and the teams within MultiVu that execute projects from start to finish. One of the first questions I ask is, "What is the name of your campaign?" When naming your overall campaign, make sure to choose something simple yet memorable. Simply saying "Holiday with XYZ talent" or (insert company name) 2018, will not make your project stand apart from the rest.
Here are a few things to consider:
Using common catch phrases can add pizazz.
Stand apart from other initiatives in the market place. For example, when something big like Open Enrollment is on the horizon, be sure to tell the public what's new, different or important about your project.
Claim your authority – be the boss in your arena. Seasonal and holiday themes are quite common. Let people know right off the bat that the message you have is heads above the rest.
Evergreen angle when applicable. If you aren't working on something with a target or end date – be more evergreen to give your project more time to be relevant.
Try putting yourself on the receiving end of the message when brainstorming ideas. Holding strategy meetings with your internal teams and collaborative partners will give you a well-rounded picture into what resonates best. After all, a name says a lot!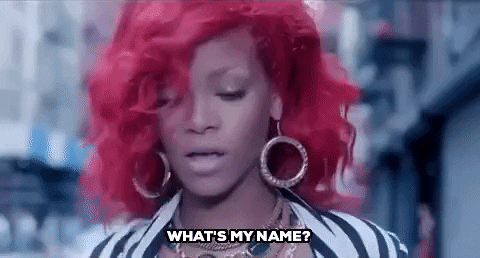 GIPHY
ABOUT THE EXPERT: Kai Carroll
Kai is a Client Success Manager at MultiVu, a Cision company. Based in Atlanta, Kai joined the MultiVu project management team 12 years ago.
She is also the Co-Op Supervisor for MultiVu and has managed segments for trade-shows, season travel, health and wellness, as well as finance and entertaining.
Kai holds a B.S. in Business Administration from Pfeiffer University.
About MultiVu
MultiVu, a Cision/PR Newswire division, produces and places compelling content strategically across multiple channels globally to deliver targeted results and drive desired engagement. Created in 2002 from network news veterans and media relations professionals, MultiVu has grown into a content creation and media strategy company, leading in the broadcast communications industry. More information can be found on www.multivu.com.