Dos & Don'ts of Seasonal Media Interview Pitching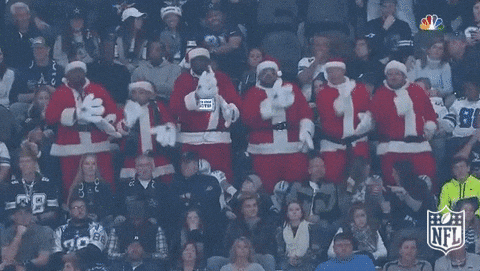 From New Year's to Halloween, from Cyber Monday to tax time to back-to-school, holidays and seasons are the most sought-after and competitive times for booking branded television and radio interviews. It can be a real challenge to win the attention of producers, and make your interview stand out from the crowd.
We asked a few seasoned producers about what they look for in holiday interviews:
"Around the holidays we get pitched the same basic gift idea segments. We don't mind helping sell products but help us find a teaseable focus, a takeaway for the viewer besides just something to buy. It also helps to get interesting visuals in advance to be able to promote the segment."–Dan Cawley, Executive Producer, WTKR-CBS TV Norfolk
"Make sure the interview is a Q & A, which allows the local host to interact with your talent, instead of just a run-on sentence or monologue. I have avoided certain holiday or seasonal topics I like, just because I know the talent is one who starts and then doesn't take a breath for four minutes. Even I lose touch during something like that, and I'm hosting the show!"--Lisa Malak, Co-Host/Producer, WFRV-CBS TV Green Bay
Since we have booked dozens of seasonal and holiday interviews--and survived to tell about it--here are a few Dos and Don'ts:
DOs:
Begin pitching anywhere from four to eight weeks before the interview.
Confirm with producers that taped interviews will air before the holiday or season.
Include non-branded tips for viewers/listeners on holiday shopping, seasonal tips, etc.
Offer unique take-aways for viewers or listeners such as original recipes, decorating hints, or gift wrapping tips.
Check out your markets: when pitching back-to-school segments, check local back-to-school dates.
Position your talent as the go-to expert on the topic–one who can offer something no one else can.
Don't:
Try to book seasonal interviews with less than a month to pitch–timing can make a difference when you are competing with more experts and stories than at other times of the year
Pitch all branded tips with only a nod to the season or holiday–offer plenty of non-branded, hands-on seasonal or holiday tips for the audience
Pitch interviews around a specific religious holiday–keep the pitch neutral to appeal to all
Dust off time-worn angles such as New Year's Resolutions or Summer Shape-Up–give the topic a new spin with original wording and a fresh angle
With careful attention to timing and fresh takes on familiar themes, your segment will capture producers' interest, break through and stand out among the packed seasonal airwaves.
ABOUT THE EXPERT: Maggie McMahon
Maggie McMahon, Media Relations Specialist. Maggie has booked hundreds of high-profile satellite media tours in her seven years with MultiVu. Prior to this, Maggie was a freelance copywriter and independent publicist. Maggie's clients included MediaLink, HarperCollins, Penguin Books, HCI Books, as well as bestselling authors, celebrities, and experts. She has worked as publicity manager for ReganBooks/HarperCollins Publishers, handling author tours and corporate communications. She also held positions as copy chief for Bantam Books and copywriter for Berkley Publishing. She has a B.A. in English from the University of Georgia.
About MultiVu
MultiVu, a Cision/PR Newswire division, produces and places compelling content strategically across multiple channels globally to deliver targeted results and drive desired engagement. Created in 2002 from network news veterans and media relations professionals, MultiVu has grown into a content creation and media strategy company, leading in the broadcast communications industry. More information can be found on www.multivu.com.