The Quarterly Earnings Rollercoaster - A Webcast Producer's Journey
Let's start with the basics - What ARE Quarterly Earnings?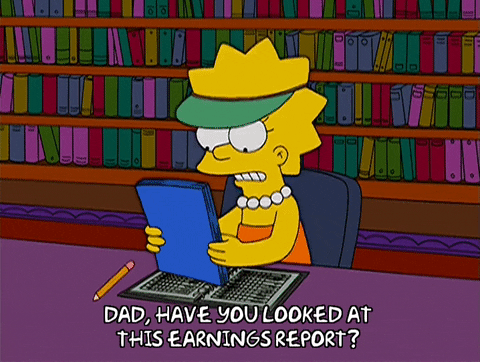 Putting it simply, public companies report their earnings performance to their shareholders on a quarterly basis. Shareholders are eager to hear about the financial health of the companies in which they are investing their money. According to Investopedia.com, each earnings season begins one or two weeks after the last month of each quarter (December, March, June and September). In other words, the majority of public companies release their earnings in January, April, July and October. Earnings seasons last approximately 4 weeks and during that time we are very busy with live events. Want to know more about what's included in quarterly reports and why they are important? Check out https://www.investopedia.com/terms/e/earningsreport.asp!
How are we able to help companies with their Quarterly Earnings announcements?
This is where we shine. After a public company announces their earnings report, they may schedule a conference call to go over the details and allow analysts and investors to dial in and ask questions. The conference call may also be accompanied by a webcast, in which participants can log in and listen to the audio from the call on a phone or computer.
As a one-stop-shop, our team can set up both the teleconference and the webcast for our clients in addition to optional services to make the process even smoother. A company may choose to order a transcript of their full event including the Q&A session - we can turn these around generally in 24 to 48 hours. Some companies like to include a slideshow with the webcast portion of their event to go along with their presentation - we can set that up to be driven by the viewers or controlled by a presenter. Some companies may even choose not to read through their prepared remarks on the live call, but instead will opt for pre-recording those remarks to make sure the delivery is smooth and without interruption. We can set up those recordings for them and have the audio play seamlessly without the audience ever knowing it was not live.
Just how MANY earnings events do we handle?
Let's look at the last earnings quarter as an example.
The busiest weeks for live events were from mid-April to mid-May. In those 4 weeks we had 250 live events. Our two busiest days were April 25th and April 26th. We managed 38 live events, received 258 emails and sent out 360 emails.
So, how does all this become a Quarterly Earnings Rollercoaster?
The ride begins about 5 weeks before the companies release their earnings reports. Orders start to trickle in. It's a nice, smooth ride with an even pace. There are a few bursts of multiple orders coming in at the same time, but nothing that will make you lose your lunch. We're taking about 15 orders per week.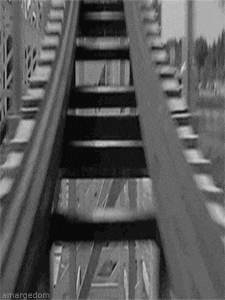 Quickly though, the pace increases. Orders start to come in clusters. There are dips and turns that we aren't expecting, but still, it's manageable as we take in about 25 orders a week.
Three weeks before earnings reports are released, the ride has gotten wilder. We're jolted from left to right with new orders coming in as well as date and time changes on orders already set up. At this point we're taking approximately 40 orders a week. We're getting closer to the big drop. We can see it ahead of us, it's inevitable… but still, we're doing okay.
Then finally, it happens.
The big drop.
Live calls begin.
We can have up to 60 live events in one week. As webcast producers, we must monitor these events to make sure the audio sounds clear, the streams are smooth and the speaker line and/or stream is not dropped. Our schedules are usually full with events to monitor.
New orders are still coming in, but at a slower pace. Previously scheduled pre-recordings are being pushed to new times due to scheduling conflicts. Call times are being adjusted due to competing companies being scheduled during the same time slot. We create spreadsheets and set reminders to help with managing deadlines for custom operator scripts, collecting prepared remarks for the pre-recordings and making sure those recordings are approved by their deadlines in order to be processed and ready for the live calls. We are sending follow up emails as each live event ends to provide clients with participant details and mp3 files of their events. Tech support requests are also trickling in as a few users here and there have trouble connecting to the webcast due to connectivity issues or possibly an out-of-date browser.
This will continue for 4 weeks and we start to get used to the pace - juggling multiple tasks, emails, phone calls, deadlines, collecting materials, handling requests and scheduling changes.
Things begin to level out in the 4th week. New orders stop coming in and we know we have about 1 more week before the ride is over and we'll have a much-needed break…. before it starts all over again for the next earnings season!
ABOUT THE EXPERT: Virginia O'Brien
Virginia has been with MultiVu since 2008. She started on our business intelligence team, then transitioned to healthcare and multimedia news release teams. In 2014, she transferred to the Webcast team where she now manages and produces webcasts. Virginia also owned a pet sitting business in Manhattan, with some high-profile clients who entrusted her with their beloved pets. In her free time, she likes to explore the historic, small towns of Upstate New York and volunteers at a local animal shelter.
About MultiVu
MultiVu, a Cision/PR Newswire division, produces and places compelling content strategically across multiple channels globally to deliver targeted results and drive desired engagement. Created in 2002 from network news veterans and media relations professionals, MultiVu has grown into a content creation and media strategy company, leading in the broadcast communications industry. More information can be found on www.multivu.com.