The Need for Defined Roles in Workflow
We've seen this scenario a million times in movies, TVs, and procedurals: There has been a terrible accident. Someone leans over a victim, bloodied and battered, a small crowd forming around them. The music swells, the tears fall. They lift their head to the sky and yell, "Someone, call 911!"
The thing is, all these characters in all these movies, TVs, and procedurals are doing it wrong. In a real emergency situation, it is important to point to a specific person and say, "You, call 911." The reason for this is that if it is yelled openly to a crowd, every individual will assume someone else will do it, and pretty soon you'll have all the tears and blood with no medical personnel on the scene.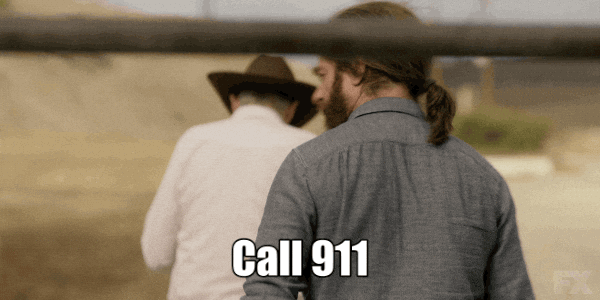 It doesn't mean the people who don't call are lazy, it's just human nature. No one wants the responsibility of calling 911. However, that kind of directive isn't only important in emergency situations, it's important in workflow.
This applies to any kind of workflow, but in our business of producing creative content, there are so many moving pieces that it is especially important. As cogs in a larger machine, it is paramount that each individual knows what their role entails and what their responsibilities are. This is not to assign future blame, but to ensure that everyone can execute and excel with a clear directive that leads to them knowing if they have succeeded or not. It also makes it possible to diagnose issues within the workflow and address them with clarity and efficiency.
Think of it as a circuit board. If it is a well-built, organized board, and a fuse blows, you can see precisely where it is and replace it with relative ease. However, if the circuit board is just a mess of wires and something goes wrong, you'll spend more time trying to find the problem than it would've taken to fix it. Directive and clarity helps everyone understand what to do, receive clear feedback, and ultimately excel. When the cogs succeed, the machine succeeds. Call 911.
ABOUT THE EXPERT: Ryan Coutu
Ryan Coutu is a video editor/motion graphics editor with ten years of experience in post-production. He specializes in short-form content and movie trivia, and will tell you about his Star Wars podcast if you ask him. His secret special skill is ice skating.
About MultiVu
MultiVu, a Cision/PR Newswire division, produces and places compelling content strategically across multiple channels globally to deliver targeted results and drive desired engagement. Created in 2002 from network news veterans and media relations professionals, MultiVu has grown into a content creation and media strategy company, leading in the broadcast communications industry. More information can be found on www.multivu.com.