Why Video?
…Why Are You Still Asking?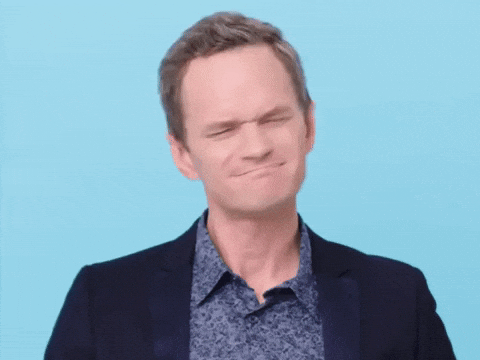 Late at night, with Grey's Anatomy reruns playing on Netflix, I find myself mindlessly scrolling through my Instagram feed. I don't even remember opening the app, but there I am senselessly swiping up.
On this particular evening, I notice more than just the Kardashian video–the one where Kim is screaming at the other sisters for not having a work ethic like hers–I also see a lot of sponsored video content, and it was pretty damn good. Companies are finally producing engaging stories through video, animations, GIFs… it's all happening.
Yet we continually run into clients who don't understand the value of video. They're still asking us, "well, why should we do a video," which is kind of crazy, considering video has been used as an advertising tool since 1940! And today, with so many more screens and applications, video is more important than ever.
Some of the excuses we bear witness to daily: we don't have the budget … we don't have a story to tell… we don't have an audience.
And sorry, but that is just crazy to me! With video content being consumed like never before (I'm not the only ones scrolling through Instagram at midnight, right?), companies, big and small, have to start looking at the bigger picture and work video into their overall plan and budget. Because, at the end of the day, video is here to stay.
But instead of talking till we are blue in the face and pushing yet another blog out about why our clients should be producing video with us…I decided to go straight to the source and talked to a few marketing and PR professionals to ask them that age-old question "why video?"
A Public Safety Brand, A Senior Living Community, and A Tech Company Walk into a Blog…
Natalia Villett, is the Director of International Marketing and Events for Axon. Axon is a B2B company who sells technological solutions and devices to law enforcement around the globe.
Rich Harris is the Creative Director of video production and photography at Ruckus Networks, an ARRIS company. Also, a global B2B company, Ruckus sells connectivity solutions to IT and businesses with customers and audiences in higher education, stadiums, and cities to name a few.
Heather Hunter, is the Public Relations Project Manager at Brookdale Senior Living. Brookdale provides senior living solutions nationwide including assisted living and memory care.
All three companies have very different goals, audiences, and stories to tell, but they all use video in their sales, marketing, and PR efforts.
Q:

Why video?

Natalia: People are a lot more engaged when they are watching something for only a few minutes. With visuals, music, voice and scenario's you can show/describe/explain a product/service a lot better than in a written pace. Visuals help get your message across a lot better than written/static materials.

Heather: We choose to use video in our PR efforts because that's what audiences want. You don't have to be an academic scholar to see what happened years ago in traditional media and, in more recent times, in social media. People simply want to watch motion and hear the action more than they want to read or look at still photos.

We hear it daily: video content = more engagement than the written word, but there still seems to be a lot of companies just not putting dollars towards it. Why do you think that is?

Natalia: I think part of the problem is cost- looking short term, written word is indeed a lot more cost effective but in the long-term, video is a much better investment. Video engages people, it plays to people's emotions, people are typically more visual and are engaged more digitally, so watching a 2 min video versus reading a 10-minute piece is going to create a higher engagement rate.

Rich: I think newer companies get this already. Companies that are not yet adopting the new priority level of video do not understand or are not paying attention to how humanity are consuming content and what it is that hooks them in. Today and forever moving forward across the digital marketing landscape, everyone wants a great story that speaks to their struggles, whether in business or personally, and they want to feel good about it in less than 30 seconds. ALL brands and companies are now in the business of entertainment whether they like it or not. Get on board or get forgotten.
Q:

Do you ever get push back at your company when it comes to producing a video as a piece of content? If so what do you say to persuade them?

Rich: It's not always an easy discussion and we have to make compromises and concessions sometimes, but as long as you have the trust and respect of your leadership that you know what you are doing, it can work. I'd say it's important that companies pay very close attention to how well sales understands the value of marketing and vice versa. A tightly integrated sales/marketing group can do amazing things with content together to build awareness and generate leads and sales.
Q:

How do you work video into your overall marketing and PR plan?

Natalia: We allocate budget for a video a quarter if we have content. We don't do a video just for the sake of doing it. We like to do video case-studies as for our line of business it works well - and it allows us to translate one video into many languages and use globally- as often the themes we address are worldwide issues that everyone can relate to.

Rich: Video is almost always a required line item in everything we do. There are so many types of videos and so many ways to use videos. Company announcements, product launches, lead-generation campaigns, technical high and low-level explainer videos and general awareness are just a few of the reasons we'd create videos.

Heather: The best PR efforts find ways to amplify a message through the use of multiple media, not just video, a photo or text by themselves.
Q:

Natalia and Rich, Your audience is unique being it is mainly b2b - what would you say to other b2b companies who aren't using video right now?

Natalia: I would say video content is the way to engage your audience and a good way to tell your story. It's a way to emote your brand but also connect with prospects who might not know anything about your company, as you can share video across many channels and engage a larger audience.

Rich: Great question. I'd say the biggest piece of advice I have here is: B2C doesn't get to claim ownership of engaging and fun over B2B. It does not have to be stodgy and boring! Just because you are B2B doesn't mean that your content consumers are robots. Give your channel partners, customers and other B2B relationships something engaging to watch and to laugh about while you deliver your message. It shows you are putting out the effort to tend to the relationship on all fronts, almost giving them a thank you for doing business with you by not boring them to death with a monotone talking head voice telling them to buy more stuff.
Q:

When it comes to video content what are some things you keep in mind to get the best results?

Natalia: For us it is very important that we get across the message we are trying to convey. It's important not to get lost in the minutiae, and to stay focused. Sometimes, you might focus too much on the scenery instead of the story and message you are trying to tell. It is also very important to keep your video short and to the point. Having a video that goes on too long can do more harm than good. And of course, you need a strong ending, with a call-to action.

Rich: Keep it simple. Humanize everything! Speak to customer outcomes: Validate pain points AND/OR validate relatable positives (as opposed to pushing your own brand/products/logo all the time). Have fun and have a sense of humor. Using humor shows vulnerability for a brand, that they don't take themselves too seriously. Keep the quality high. Nice cameras, good editing, great audio/music, clear and well-thought-out narrative that doesn't have too much information crammed into it.

Heather: Authenticity. Consumers crave authenticity. They don't want to see stilted actors reading lines, they want to believe in the message because they sense that the people delivering the message believe in it, too.
Q:

How do you optimize views/engagement with your audience?

Natalia: Share across as many channels as possible including social media.

Rich: Be surgically strategic with where/how/when you present your content. Develop content/narrative in a way that can be leveraged across multiple channels with one video. Pay close attention to comments and search terms that brought people to your videos and factor those into future video ideas. The internet will always tell you what you need to create next so unless you are doing something experimental with your content stop speculating on what you "think" is going to work.
Are you convinced yet?
I'm not saying the written word is dead. I take a book with me everywhere, but when it comes to learning about a product, company, or brand…people just don't want to read anymore. We all need to face that. You need to tell a visual story, and preferably one your audience can relate to. That's how consumers are moved to action. And sure, that ridiculous Kardashian video will still get 1 billion more views than your content…and maybe we'll never know why, but we do know one thing - people will continue to scroll along and it's better to have video content ready to catch their eye than no presence at all.
ABOUT THE EXPERT: Jillian Breslin
Jillian has been a MultiVu creative producer for seven years. She graduated with a B.A. in Journalism from Fordham University and has been with MultiVu ever since. She oversees and produces most of MultiVu's animated videos and leads the team's ideation sessions and workflow strategies.
Jillian has won a dozen video productions and storytelling awards including AVA Digital Awards, Bulldog, PR Daily, Content Marketing and Hermes. Additionally, she has produced a wide array of live action videos, PSAs, and animations for a variety of clients including Jelly Belly, Pepsi, LG, Pfizer, LEGO, Cotton Inc. and Walmart.
About MultiVu
MultiVu, a Cision/PR Newswire division, produces and places compelling content strategically across multiple channels globally to deliver targeted results and drive desired engagement. Created in 2002 from network news veterans and media relations professionals, MultiVu has grown into a content creation and media strategy company, leading in the broadcast communications industry. More information can be found on www.multivu.com.