6 Tips for Staying Organized at Work this Holiday Season
Holiday festivities can make it hard to focus on achieving your end-of-year goals. Here's a cheat sheet for staying organized this season:
1) Make lists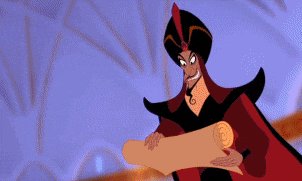 It's old school, but it works! Creating to-do lists with pen and paper helps you slow down, organize your thoughts, and remember them. Studies have shown that writing lists can help improve memory and keep information top-of-mind. When writing, more areas of the brain are activated, including visual perception and motor function, causing more active processing. The more actively you process information, the more likely you'll remember what you wrote.
A list also gives you a visual representation of your tasks, which helps you prioritize and reduce stress. You'll increase your productivity and quality of work when you've got a guide to follow. Write your list, reference it (and modify it when needed) and you'll breeze through the holidays and the new year.
2) Clear your desk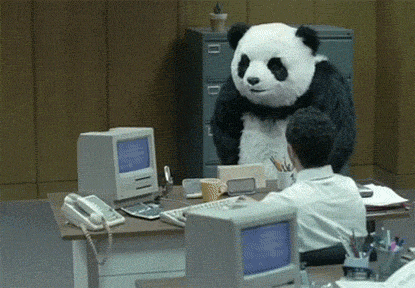 The average American spends 90,000 hours at the office in their life, so it's worth making your office or desk a place where you enjoy spending time. Figure out what layout works for you and what essentials you need to store at your desk to create your perfect work environment. You have to be in the right space physically and mentally to work effectively.
3) Communicate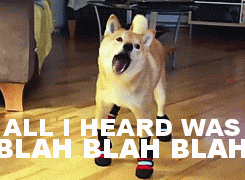 When your calendar is filled with family dinners and ugly sweater parties, communicating with your team about when you'll be off is crucial. Look at your calendar ahead of time and send a quick email, letting your manager and team know all your days off so there is no confusion. It'll make life easier for everyone.
Also consider setting up automatic replies to emails, so your clients and colleagues know you're out, when you'll return, and who to contact for assistance. This one is easy to forget, so add it early to your to-do list!
4) Stay Hydrated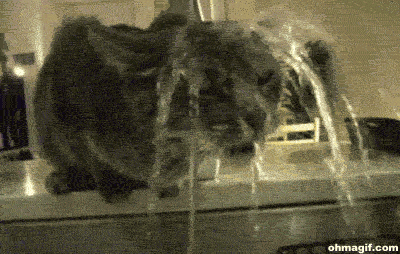 If you haven't already, splurge on a reusable water bottle that you love, and carry it with you to work, to the gym, and wherever else life takes you. People say you are what you eat, but you're also what you drink. Since the brain is approximately 75% water, it's imperative to give the brain the water it needs. Being hydrated means you'll think faster, with increased clarity, creativity, and productivity. Plus, staying hydrated helps promote cardiovascular health and keeps your complexion looking great. Drink up, get things done, and feel healthier.
5) Get up and walk around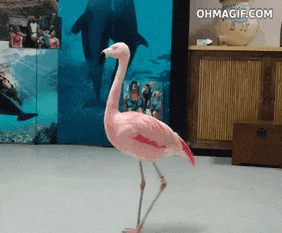 Take the time to do things that make you feel mentally and physically refreshed. Sitting at a desk all day isn't the best for your mind or body. Sitting for too many hours at a time can be harmful to your health and is linked to high blood sugar, excess body fat, high cholesterol, and other health problems.
Because of this, it's important to take breaks to stretch and walk every 30 minutes or so. If you have a call, walk around while you talk. If your office is on a low floor, take the stairs up in the morning; chances are, it'll be faster than the elevator anyway. Taking time to walk can help you reset, and sometimes that change in scenery will help you avoid that afternoon crash and get some exercise.
6) Breathe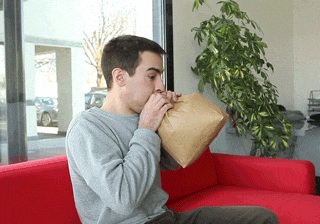 Breathing exercises are simple and effective, and you can do them anywhere. Look up some breathing exercises or practice pranayama from your yoga class. Download an app like Headspace or Insight Timer. These tools can help talk you through slowing and lengthening the breath, clearing your head, and grounding yourself.
Letting stress accumulate ends up causing trouble in the long-term. Learning breathing and relaxation techniques can help regulate your blood pressure, heartbeat, and boost your immune system. Relaxing or meditating even for just 5 minutes daily can help reduce stress and anxiety. You'll be a more productive and helpful team member – and better able to advocate for yourself – when you're calm and collected.
Once your vacation days arrive, enjoy the franks in a blank and cranberry cocktails waiting for you stress-free, knowing that everything is handled until 2020.
ABOUT THE EXPERT: Charleigh Barricks
Charleigh Barricks is the Marketing Coordinator for MultiVu, a Cision company. She graduated cum laude with a BA in Business and Art History from Yeshiva University and received her Masters degree in Digital Marketing from Sy Syms School of Business. She joined the team at MultiVu in September 2018 and is enjoying learning the ins and outs of the Marketing, PR, and Media industries. In her spare time, Charleigh enjoys singing (fun fact: she performed with her high school choir at Carnegie Hall), cooking, and spending time with family and friends. She is excited for the future at MultiVu!
About MultiVu
MultiVu, a Cision/PR Newswire division, produces and places compelling content strategically across multiple channels globally to deliver targeted results and drive desired engagement. Created in 2002 from network news veterans and media relations professionals, MultiVu has grown into a content creation and media strategy company, leading in the broadcast communications industry. More information can be found on www.multivu.com.